Christmas gift wrap, everyday gift wrap, book wrapping paper, ribbons, bows and hang tags.
We got everything for your special occassion. Remember… It is not a gift until it is wrapped!
INSPIRATION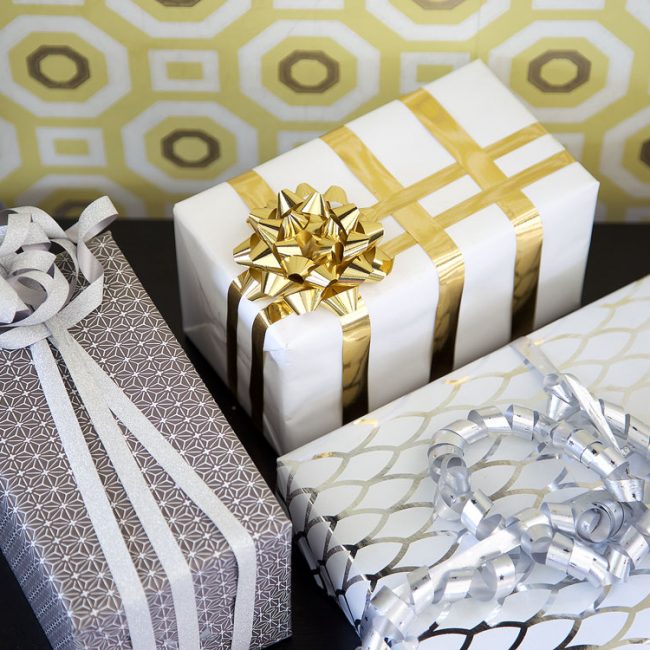 "Cross gråbrun" and "Ned" gift wrap. "Vit" monochrome paper.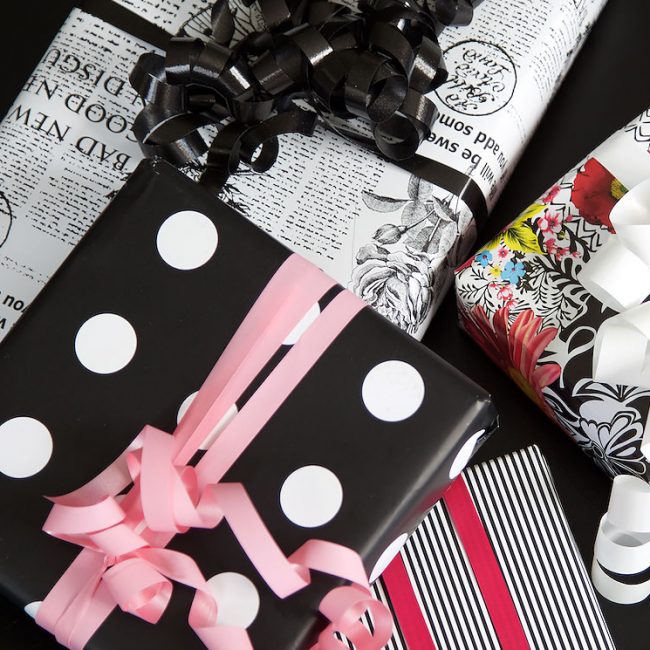 "Good news", "Poppy", "Prickar svart" and "Kadett svart" gift wrap.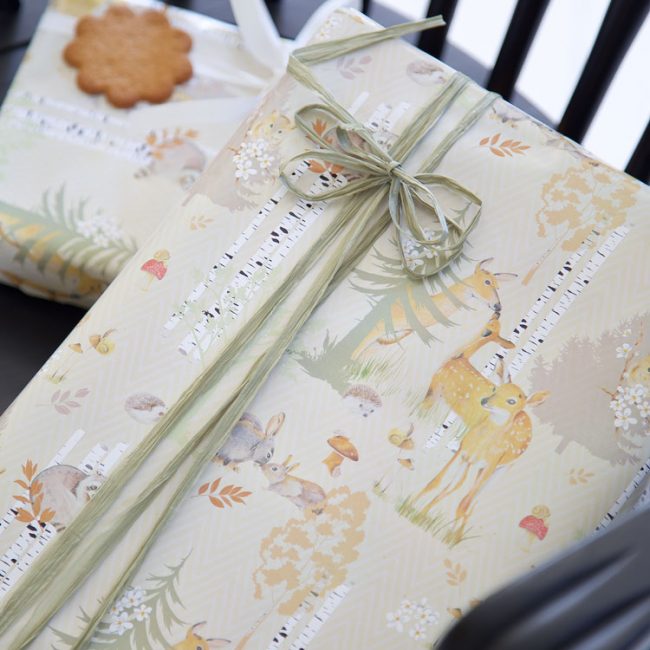 "Woodland" Christmas gift wrap.